The Easy Way to Make Kick-Ass Ciabatta Bread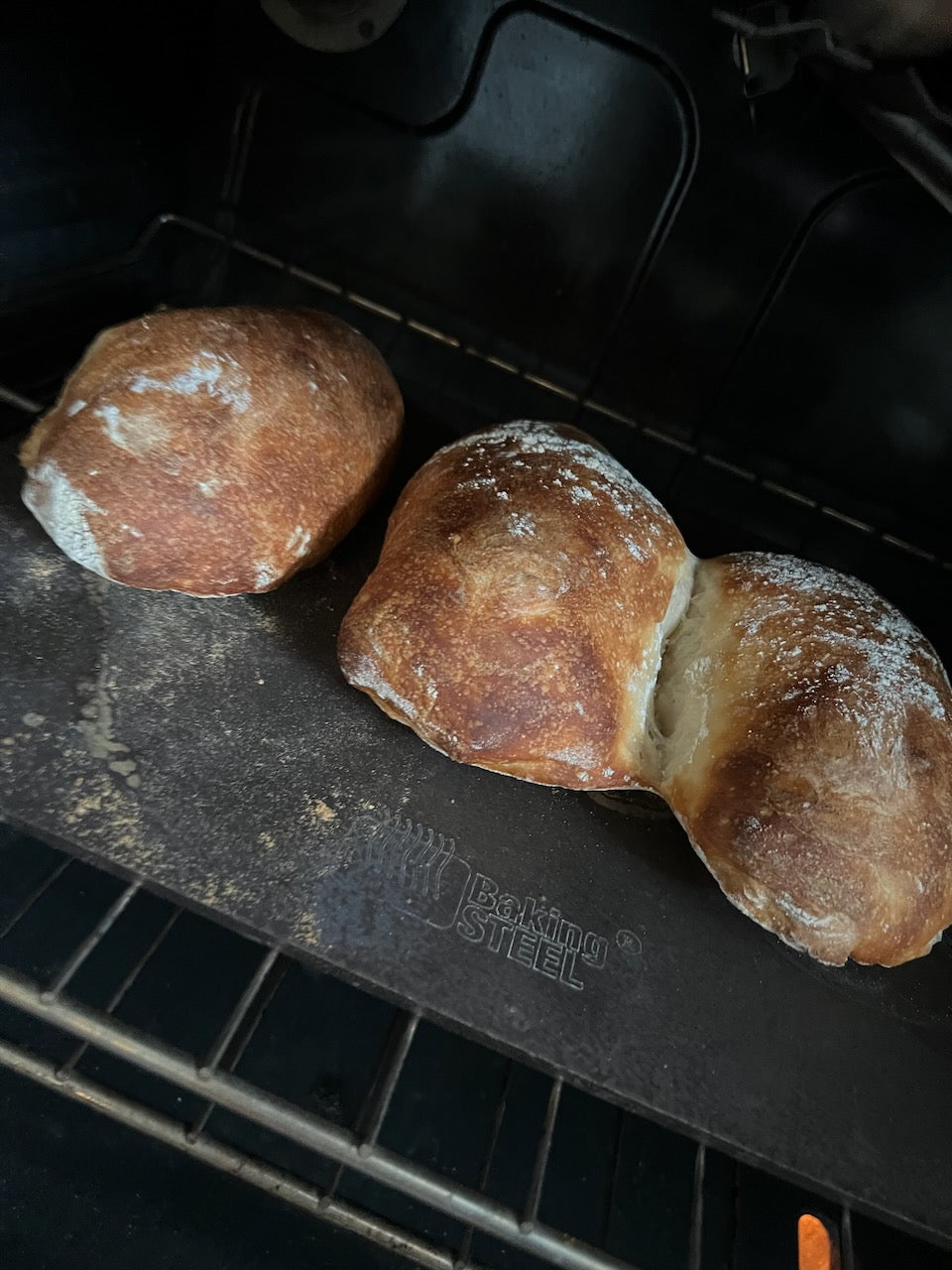 Ciabatta bread was born in Italy.  It's basically an italian white bread made with flour, salt, water and yeast. It was made in response to the popularity of baguettes in the early 1980s. I've been making ciabatta for as long as I've been our 72 Hour Dough. Let me explain...I've made pizza dough a minimum of two times per week over the past four years. Most of it is used for, you guessed it - pizza! 
But often times I have leftover dough, which sits in my fridge for literally days.  Even though I haven't officially labeled an expiration date on the dough, it does "lose" its vigor after day 7.  This just means it will be difficult to stretch old dough into a pizza.  Enter Ciabatta bread. Basically, I take my old dough out of the fridge, let it rest for an hour or two, then simply hand-stretch and bake.  It's literally the easiest way to make kick-ass ciabatta bread. The result is some kick-ass ciabatta bread. Tear it by hand, dip it in your favorite olive oil and chow it down.  It doesn't get any better than homemade ciabatta bread, hot from the oven!
The best part - Even though this Ciabatta bread is more of a technique than recipe, I'm sharing a very quick dough recipe you can use if you want to make some bread this weekend. Just in case you don't have several extra pizza dough's kicking around in your fridge.
Create Some Love,
Andris
Want to watch instead? We did a Zoom Class last week making this exact recipe. Ciabatta dough is so easy to make.  Just give it 24 hours to ferment, divide it up and then bake on top of your Baking Steel.  Watch this video to learn the simple steps of making Ciabatta Bread.d.
---