Rosemary and Parmigiano Pizza Recipe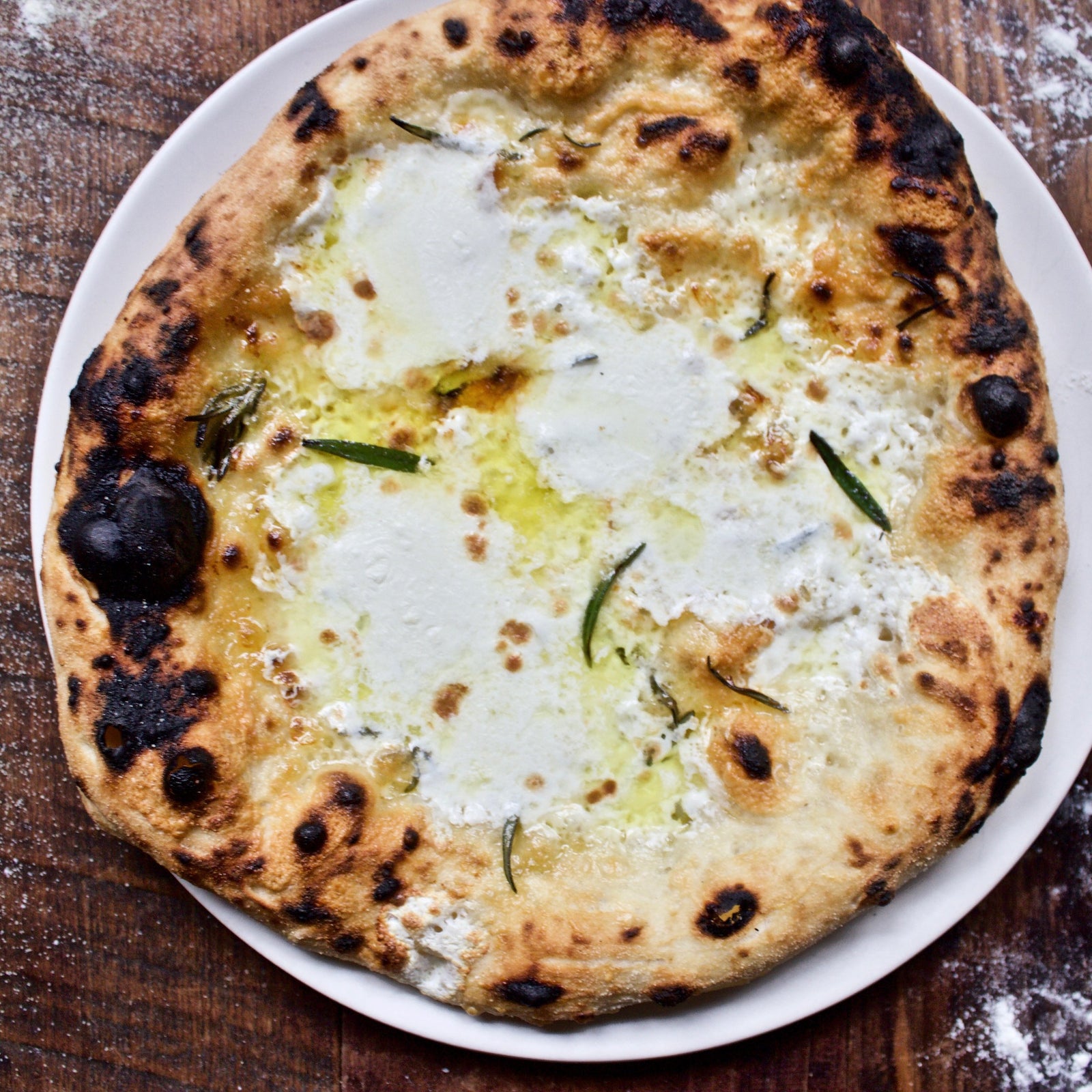 I am just diving into Marc Vetri's new book, Mastering Pizza.  They say don't judge a book by its cover.  This one may convince you otherwise.  The photography by Ed Anderson is stunning, to say the least.  One pizza recipe called the Maurizio was just simplicity at it finest.  I won't get into details on the name of this pizza, originally called the Renato and now the Maurizio.  My main point is that if you love making pizza, you are going to love this book.  We are particularly fond of the Baking Steel being mentioned throughout.
This rosemary and parmigiana pizza recipe is just brilliant.  I'm not even a big fan or rosemary, but the subtleness will leave you wanting more.
Rosemary and parmigiana pizza recipe
Recipe by Marc Vetri, Mastering Pizza
Ingredients
1 - pizza dough 
50 grams fresh mozzarella torn
2 grams grated parm reggiano
leaves from 2 sprigs of fresh rosemary
extra virgin olive oil, for drizzling
sea salt and fresh ground black pepper
Directions
1. Preheat your oven to 500 F with your Baking Steel on the top rack.
2. Stretch or roll out your dough into a 12 inch round. Switch your oven to broil.
3. Scatter the mozzarella, Parmigiano, and rosemary in an even layer all the way to the rim. Drizzle on some oil and launch onto your Baking Steel.  
4. Broil for 2 minutes, open oven and rotate pizza.  Switch oven bake to bake. Continue cooking for 2 minutes or until desired doneness.  Remove.
5. Slice and finish with salt and pepper.
Shop all of Baking Steel's Products!
---