Delicious Homemade Gluten-Free Pizza Dough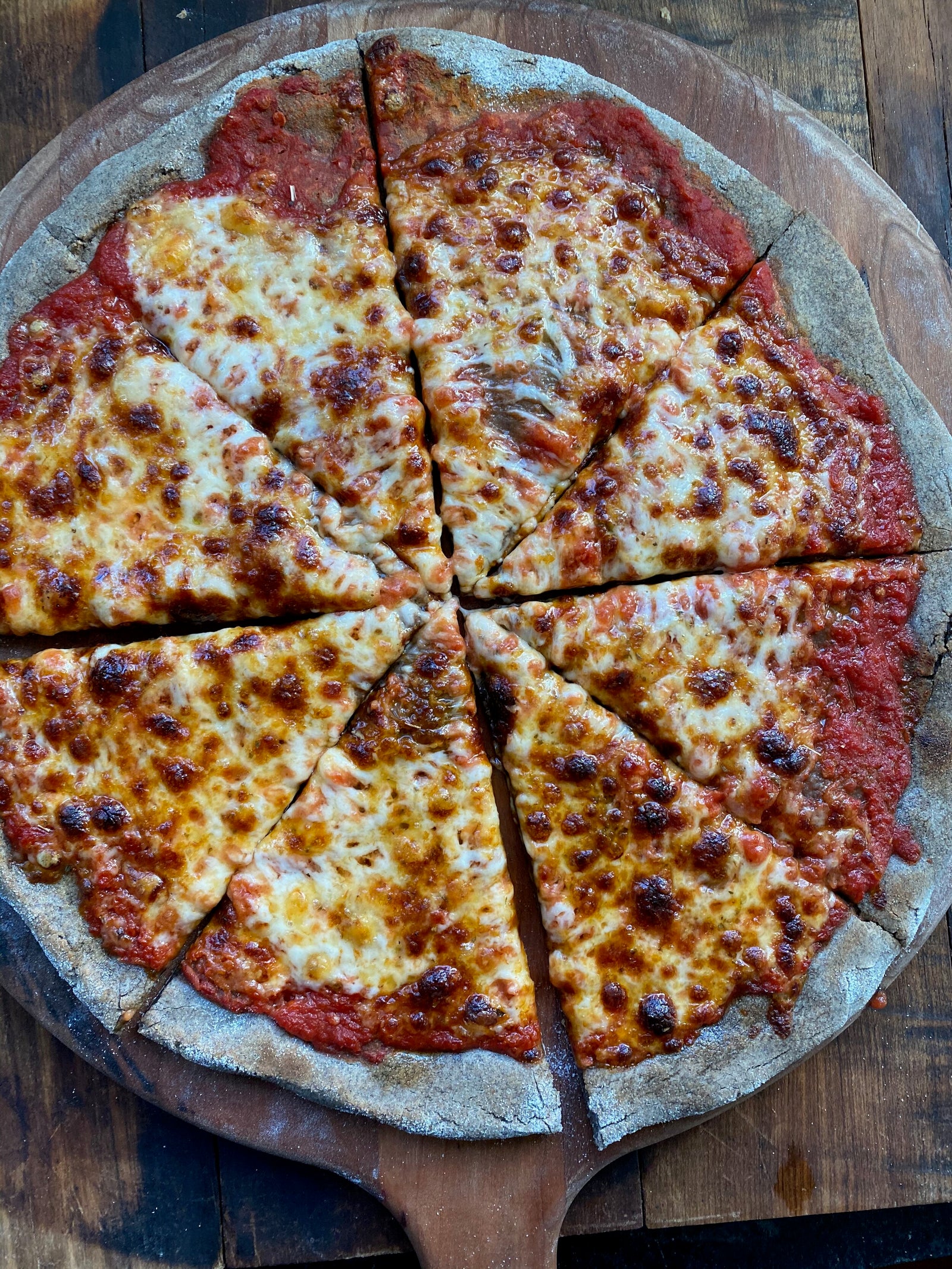 This is the one we have been waiting for! A gluten free dough that is crispy, delicious and doesn't come with all those "other" ingredients. Bottom-line: gluten-free should be simple and inexpensive.
So many of the recipes we tried over the past several months were ingredient heavy and extremely costly. After experimenting, tweaking and tweaking some more, we think we've hit the mark with this simple, five-ingredient, gluten-free pizza dough. We can't wait for you to give it a try!
Fresh Chef Craig and I made a few different variations and this gluten-free dough really delivered on so many levels. The ingredient list is short and without additives. The recipe is not going to break the bank (I think our cost per pizza is 3 bucks). And the best part, it bakes beautifully! Our Baking Steel Original does a tremendous job of crisping up the bottom. That's a win in my book!
Make your gluten-free friends a treat this weekend! Give our recipe a try and let us know how it goes.
5 Ingredient Gluten Free Pizza
Ingredients
80 grams Buckwheat Flour
80 grams rice flour
50 grams potato flour (starch)
10 grams sea salt
160 grams water
Directions
1. Preheat your oven at 500Fwith your Baking Steel on the top rack for 1 hour.
2. Combine all the dry ingredients and salt into a bowl and whisk.*. Next add water and mix with your hands for 2-3 minutes. Knead it well, focusing on making a smooth ball of dough.
3. Snag a piece of parchment paper and place dough on top. Either by hand or rolling pin form a thin round circle, about 12 inches. Launch parchment and dough onto Baking Steel and bake for 6-7 minutes. Remove.
4. Top pizza with your favorite toppings, we used tomato sauce and low moisture mozzarella cheese. And bake for 3-5 minutes or until toppings have melted.
5. Let us know what you think.
If using yeast. Prepare dough 24 hours in advance. Place yeast in with dry ingredients and whisk. Next add water and knead for 2-3 minutes. Place back in bowl, cover and let sit for 24 hours at room temperature. Goto step 3.
---