The Best Way to Sear A Sous Vide Burger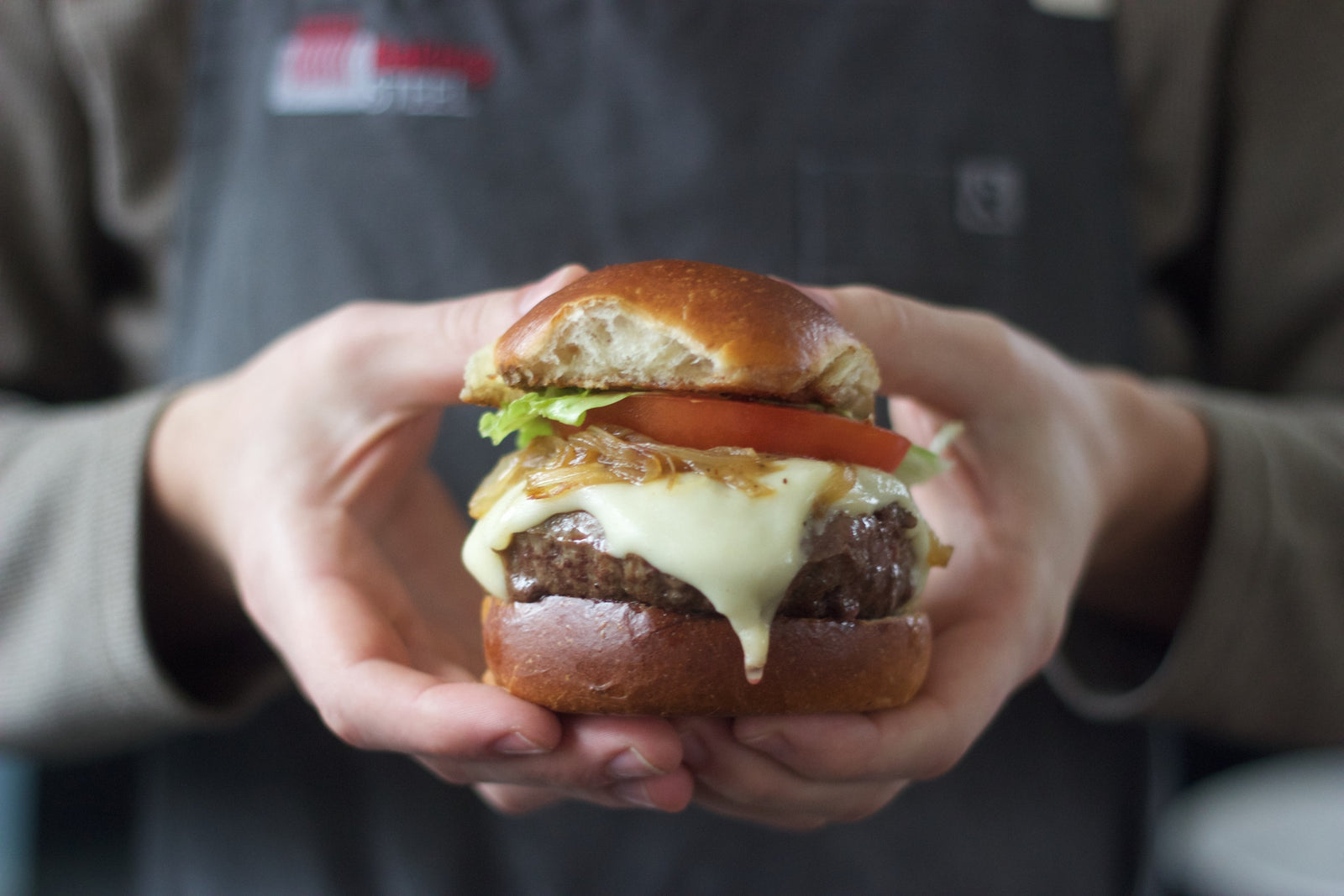 Back on the burger train and better than ever, we put our Anova Precision Cooker to the test. We took an 80/20 blend of grass fed chuck, made an 8oz patty, seasoned it with salt and pepper, and vacuum sealed it in a food safe bag. A 120 degree Fahrenheit bath for 45 minutes and we were ready to sear on the Baking Steel Griddle.  An immersion circulator like the Anova and the Baking Steel pair up beautifully. The Anova cooks meat products edge to edge perfectly, but you're left with a perfectly cooked meat that is dreadfully pink.  Enter the Griddle.  Our Baking Steel Griddle heats up to over 600F, making it the perfect searing tool for your home. We cooked this burger in about 45 minutes in a water bath.  Meanwhile, our Griddle was preheating on our stovetop.  We immediately unpackaged the burger and tossed it on the scorching hot Griddle. It sizzled and seared up like a dream.   
Heat your Griddle pretty high, upwards of 400/450 degrees Fahrenheit, nice and hot to perfect that start.  Remove your burger(s) from your water bath and drain them out from the bag they were cooking in (they will each out some fat/liquid in the sous vide process). Put a nice dollop of butter on your Griddle to test how hot (butter should start turning brown pretty quickly but not burn).  Put burger on top of buttered surface and set a timer for about 60 seconds. Flip burger and top with your favorite cheese and cook for an additional 60 seconds. While your cheese is melting, toast your buns on the other side of the Griddle.
Grab your favorite lettuce, onion and tomato and assemble this beauty.
---