How To Make Ultra-Thin Crispy Pizza In A Home Oven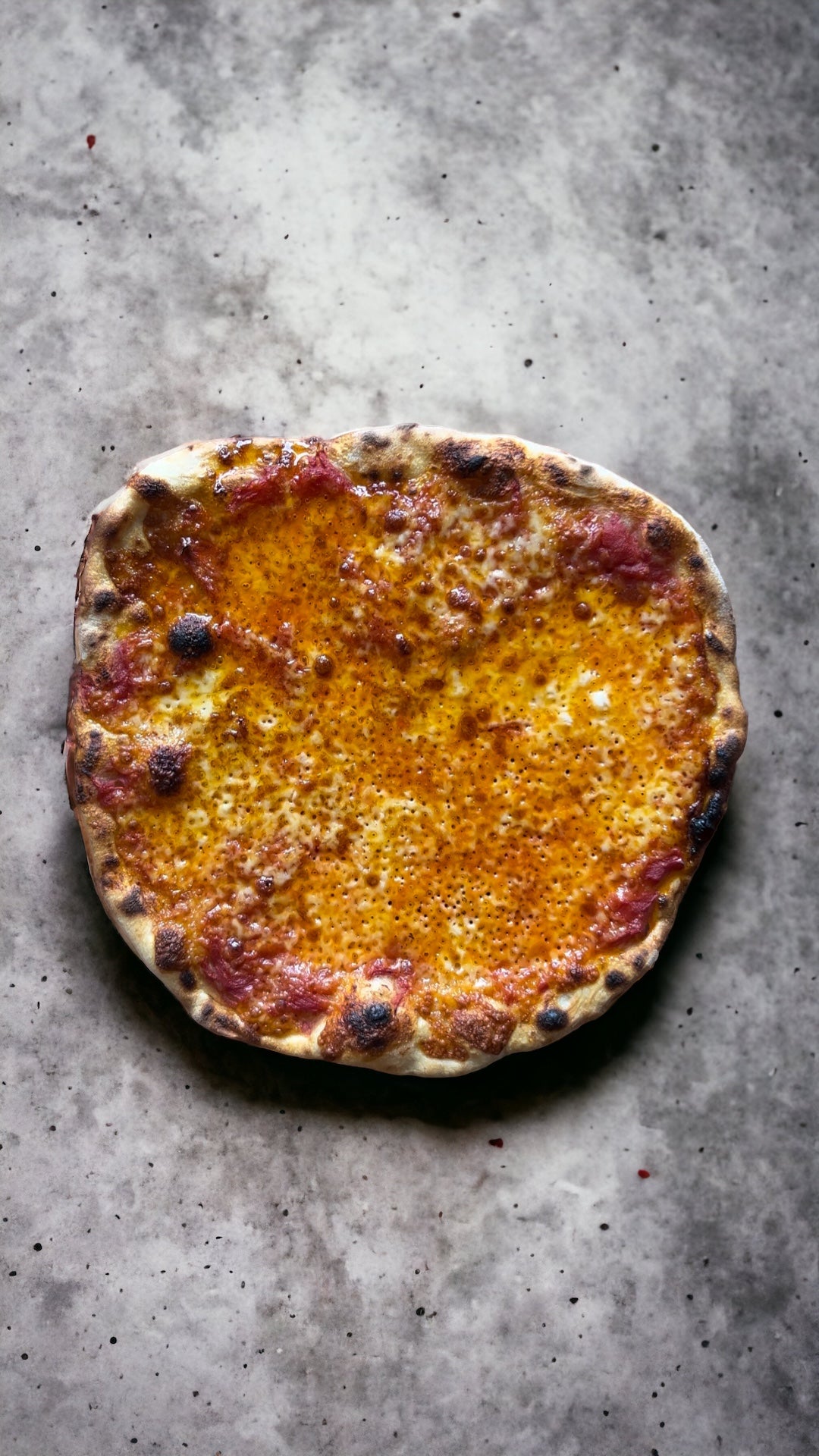 This may come as a surprise, but I love pizza. And I love sharing everything I continue to learn about crafting the perfect pizza.  So, today I want to show you how to make the tastiest thin crust pizza, at home. 
A few weeks ago, we showed you how to make Roman Style pizza at home.  I've been making thin crust every week and it's quickly established itself as my favorite.  We're using 40% less dough than our traditional pizza and I roll it out until it becomes a 12 inch pie. This is a healthy pizza folks!  The Baking Steel Original does an amazing job of crisping up the bottom crust.  
It's Friday and that means tonight is "pizza night."  Let's make a thin crust. I encourage you to use smaller portions of dough, about 150 grams. Grab your rolling pin and squish the daylights out of your dough to about an 1/8 of an inch.  Launch on to your hot Baking Steel and bake for 3-4 minutes.  It will be the crispiest, tastiest pizza you have ever tried at home.
*After your Baking Steel Product has preheated for an hour, we are going to use the broiler to get your Steel rippinng hot.  As you are rolling out and topping your first pizza, switch your oven to broil.  Right before you launch, swtich your oven back to bake or convection bake 500F.  The idea is to get your Steel even hotter than 500 F for this thin crust bake.  It really helps crisp up that bottom.  
Ultra-Thin Crispy Cheese Pizza
Ingredients
1 dough ball of Thin Crust Pizza Dough (150g-ish ball)
3 oz tomato sauce
4-5 slices Deli style Provolone
3-4 leaves basil
Olive oil
Procedure
1. Preheat your Baking Steel Product at 500 F for 45 - 60 minutes.
2. Grab a rolling pin and roll out the dough into a 12 inch cylinder or until the dough is 1/8 of an inch thick.  Switch the oven to broil and let that broiler stay on for 5 minutes before you launch...Before you launch, turn off the broil and set your oven to convection bake.  
3. Place dough onto lightly floured pizza peel and distribute tomato sauce. Top with sliced provolone. Splatter a little more sauce on top of cheese too.  
4. Launch the thin crust onto the Baking Steel and cook for 2 minutes. Open up oven and give the pizza a 180 degree spin. This will help the pizza cook evenly. Bake for 2 more minutes or until desired brownness.
5. Remove from oven, top with basil and add a little olive oil on top.
---