Ancient Spelt Pizza Dough Recipe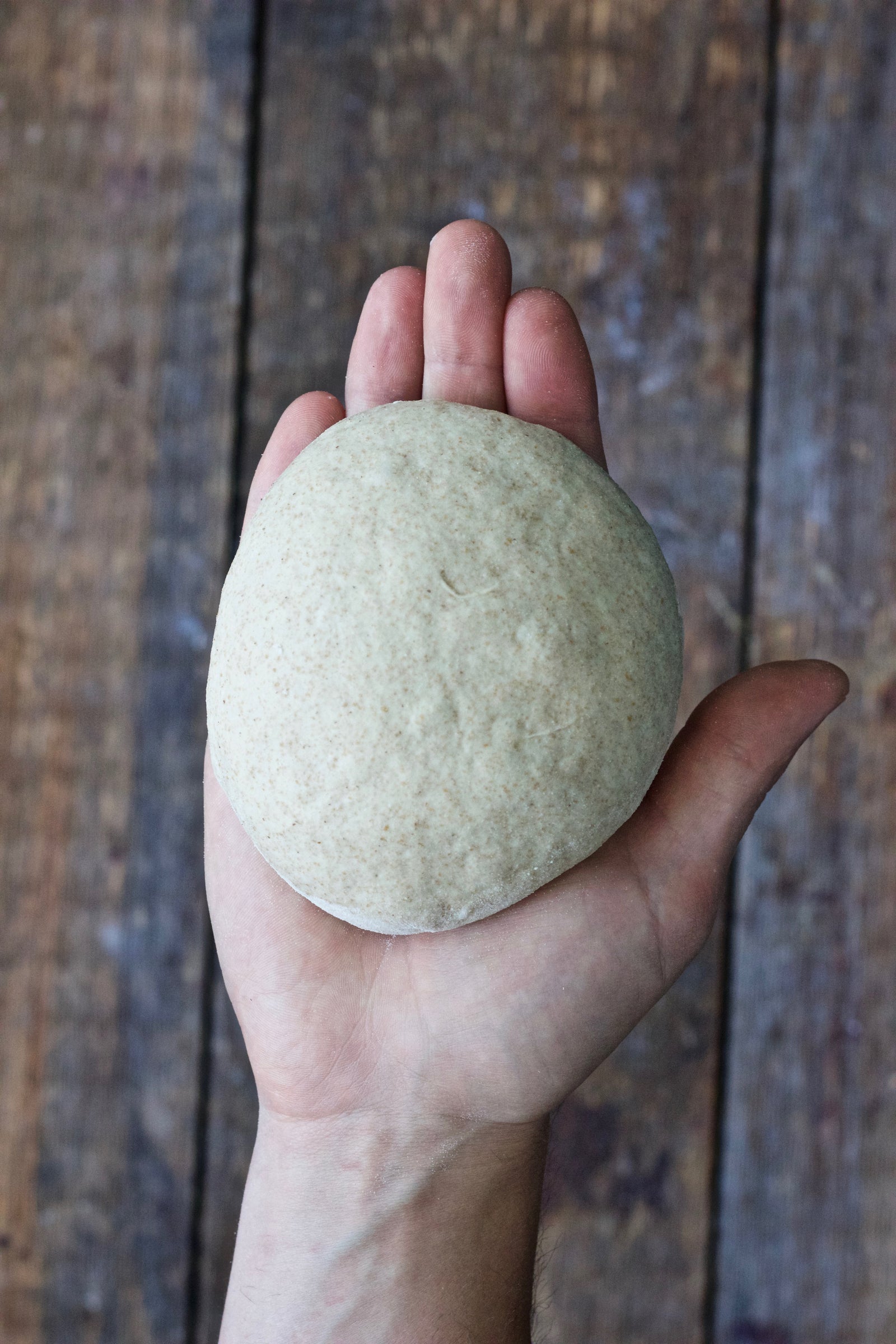 Spelt flour has been around for a long long time, as far back as the Bronze Age.  It has been rising in popularity and has become a staple on the shelves of many health food stores.  Spelt is an alternative to wheat flour, providing fewer calories and a slightly higher protein content. Although it does contain some gluten, it seems to be more easily tolerated than wheat.  It has a nutty, slightly sweet flavor, similar to that of whole wheat.  And it makes a pretty healthy substitute in your basic pizza dough.  
We're going to start with our infamous 72-hour dough recipe, but today we are replacing 50% of the bread flour with spelt flour.  Spelt flour is a little more dense, so we are going to up our water content from 70% to about 73% (so from 350 to 365 grams of water).  The gluten in spelt flour breaks down more easily than that in wheat flour, so it's very important not to overtax (just do it by hand and it won't be a problem).  Rage against a crumbly dough!! The spelt dough needs a 24-hour bulk, then we'll divide it and let it rest in a cold environment for 2 more days.   The slow ferment may seem like overkill, but trust me, the cold fermentation will create rock-star flavor in this dough.  
Pump up the jam in your kitchen this weekend with our spelt pizza dough! Enjoy! 
Credit:  Our friends over at Ideas in Food did a post on spelt pizza dough a few weeks back, which sparked our interest in this dough.  Paul Booras, a local chef/friend (who declined an interview) kindly assisted me with this formula for spelt pizza dough.
---