How To Make The Best Damn Pizza Sauce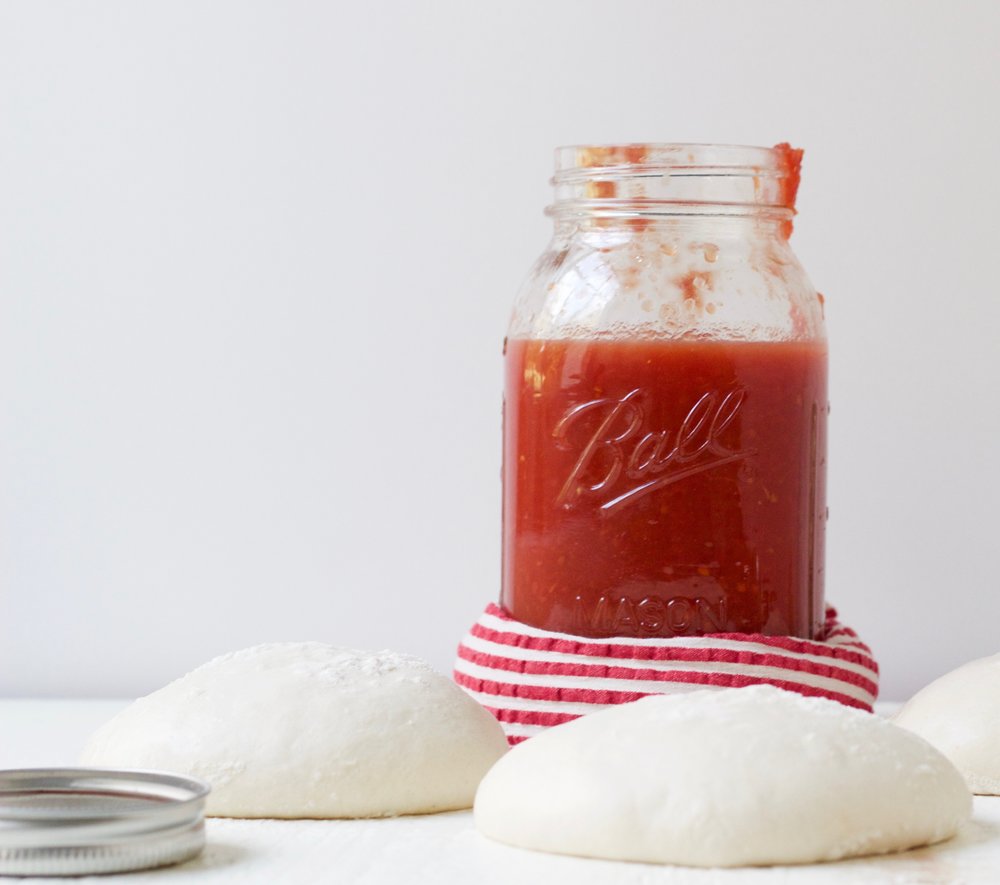 A killer pizza sauce is the backbone of a stellar pizza.  It can make or break your pie and is often way over thought. At Baking Steel, we use a very simple, quick-process sauce. It literally takes about 2 minutes to make and the only equipment required is a blender/food processor.  No more bubbling pots simmering in your kitchen for hours. Keep this in mind, the pizza sauce is going to cook in the oven on the pizza, which is just enough time to get some heat while not losing any tomato freshness.
Our secret is in the tomatoes - we use canned about 99% of the time.  We use either whole peeled or crushed tomatoes. Personally, I prefer the whole peeled variety because these are the cream of the crop! Handpicked plums are of the highest quality for the canning process.  
So, you've got your 28oz can of whole peeled tomatoes, what do you do now? Simply open the can, dump the contents into your Vitamix or food processor, add some sea salt and pulse! Be careful not to over blend.  Over blending may cause too much water to seep out of your tomatoes resulting in a watery pizza sauce. If you are using crushed tomatoes, simply dump into a container/bowl, add salt to taste and mix to combine.  Easy, right?! If you want the taste of fresh tomatoes on your pizza, this pizza sauce is for you!  
Now to the secret...its all in the brand of canned tomatoes!  Bianco Dinapoli from Yolo County, California are my hands down favorite! These tomatoes are so fresh! You can taste the QUALITY and LOVE that goes into every can.  Simply put, I NEED them on my pizza! In our pizza classes at the Test Kitchen, we tend to use Jersey Fresh Tomatoes, which are another EXCELLENT choice.  We appreciate that these tomatoes are local, affordable and delicious!  Either way, this is how you make the best damn tomato sauce.
Create some love,
Andris 
How to Make the Best Damn Pizza Sauce
Directions
Step 1  Grab your favorite can of tomatoes and open her up and dump into a food processor.  Add 10 grams of salt.  Pulse for about a minute.
Step 2 Pour into a glass bowl and refrigerate up to a week. I always date my containers so I don't forget.
Alternative Step 3 Mix in some shaved garlic, red pepper flakes or even dried oregano to give your pizza sauce a little variety.
---